Wednesday, August 30, 2006
NOTICE TO READERS: THIS IS WAR !!
THE TITLE OF THIS BLOG IS "THIS IS WAR", AND ITS PURPOSE IS TO BRING TO THE ATTENTION OF THE PUBLIC THE CRUEL VICIOUSNESS AND DESTRUCTION OF WAR.
THIS BLOG DEALS WITH WAR PRIMARILY FROM THE ARAB EXPERIENCE, ALTHOUGH OTHER NATIONS WILL BE PRESENTED ALSO. IT IS NOT INTENDED TO INDICATE A BIAS AGAINST OR FOR ANY NATION.
This blogger is pro-humanity and anti-war. This blog presents the inhumanity of war.
There will be fewer posts re: the Israeli involvement and their position. The Israelis, like the U.S., allows few photos of their wounded or dead to be published. The media, partial to the shock value of atrocities, concentrates more on the Arab death and destruction, so fewer sites are found regarding the Israelis in Lebanon or the US in Iraq. A blog presenting the American and Coalition experience may be found at
http://imperial-sacrifices.blogspot.com/
This blog is not a pleasant one. It isn't meant to be. Some sites contain graphic, horrific photos.
THIS IS WAR !!
Violation of a Child: White or Brown or Black??
http://www.tompaine.com/articles/2006/08/31/jonbenet_ramsey_and_racism.php
JonBenet Ramsey And Racism
Quick: Name the big media event of last week involving the murder of a pretty little girl? You know it. Creepy wannabe murderer John Mark Karr returned to the United States voluntarily where he faced charges for the killing of JonBenet Ramsey. Thanks to the muckraking efforts of cable news and press reporters, we learned what delicacies Karr consumed during his flight from Thailand, among other details about his personal life. Now: Name the other story last week involving the murder of a pretty little girl.
Stumped? No wonder. The girl in question, Abeer Qassim Hamza al-Janabi , was the wrong color to get the attention of U.S. media, even though the perpetrators were American.
Last week, Iraq
opened its own investigation
into the rape and murder of 14-year-old Iraqi al-Janabi and the murder of her sister and parents by American soldiers. The case is outrageous and significant on many levels -- U.S. troops implicated in a horrible act of violence against Iraqi civilians, the U.S. blocking the accused from being tried in Iraq, undermining any claims of our government's commitment to the "rule of law." But as gruesome as the alleged rape and murder of al-Janabi is, why has it received such scant coverage since it was first reported in early July (a search of Google News turns up 197 hits on this case, compared to 26,000 for Ramsey's)?
We all know that local and cable news and tabloids operate by the "if it bleeds, it leads" standard. What the media's silence on the grisly
premeditated
rape and murder of an Iraqi girl proves is that the news also has to be of the right "creed" to lead. For the purposes of this blog, I'm setting aside how the hours devoted to covering a dubious lead in a local murder case rather than the Bush administration's very current failures in the Gulf Coast show the sorry state of U.S. media. The profit principle of the networks dictates that crime news is the best news, so I'll accept that harsh reality and limit my outrage to this: Why isn't all crime news treated equally?
Juan Cole
(thanks to
Sheldon Rampton
for flagging it) was among the first to cry foul over the media's silence on the al-Janabi case. Cole urged us consider what this says to the victims whose crimes are ignored:
That is frankly because the victim was not a blonde, blue-eyed American, but a black-eyed, brunette Iraqi. Both victims were pretty little girls. Both were killed by sick predators. But whereas endless speculation about the Ramsey case, to the exclusion of important real news stories, is thought incumbent in cabalnewsland, Abeer al-Janabi's death is not treated obsessively in the same way. ... CNN even
calls the little girl a "woman" at first mention
, because the U.S. military indictment did so. Only later in the article is it revealed that she was a little girl. The very pedophiliac nature of the crime is more or less covered up in the case of al-Janabi, even as looped video of Ramsay as too grown up is endlessly inflicted on us.
The message U.S. cable news is sending by this privileging of some such stories over others of a similar nature is that some lives are worth more than others, and some people are "us" whereas other people are "other" and therefore lesser. Indeed, it is precisely this subtle message sent by American media that authorized so much taking of innocent Iraqi life in the first place.
Juxtaposing the treatment of JonBenet's murder to Abeer's reveals in stark relief the biases of the media. But this is far from the first time it's been so clear. As
Tamera Gugelmeyer
reminds us on Alternet today, horrible cases involving the rape or abduction of African-American girls are routinely ignored in favor of the latest blonde American girl to go missing.
In the summer of 2002, the U.S. public faced similar questions when Elizabeth Smart, a blonde teen from an affluent Salt Lake City suburb, was abducted from her bedroom one June night. The case garnered hundreds of hours of local, regional, and national news coverage. Meanwhile, in Milwaukee, the abduction of Alexis Patterson, an African-American girl, went virtually unnoticed by the press. That same summer, Erica Pratt was named a Time Person of the Week in July 2002. Erica was a then-7-year-old African American girl who literally chewed her way free from her captors. Only by her extraordinary feat did she warrant the media's attention.
Jon Benet Ramsey, Elizabeth Smart, Chandra Levy, and Natalee Holloway—these names we know. But Abeer Qassim Hamza al-Janabi, Alexis Patterson, and Laura Berenice Monarrez, one of the more than 400 girls and women abducted, raped, and murdered in the Mexican border town of Ciudad Juarez, are not only gone, they've been disappeared by the media.
Jon Benet, as almost everyone now knows, was a 6-year-old with blonde, bouncy curls from a white, wealthy family in affluent Boulder, Colorado. Her rape and murder is certainly no less vile than the rape and murder of Abeer, an Arab Muslim girl from a country shredded by war. But the implications in the coverage are alarming. The lack of in-depth coverage of Abeer's murder is, in effect and whatever the final outcome, a pre-pardoning for the six U.S. soldiers whose crimes are deemed unavoidable, if not acceptable, because they occurred during the U.S. occupation of a foreign country, against a dark-skinned child.
Rape and murder against Jon Benet, on the other hand, are reported as a heinous anomaly--bad things like that aren't supposed to happen to little white girls who are safely tucked in their beds.
The chief Iraqi prosecutor investigating Abeer and her family's murders, Adnan Mahmoud, is hoping to get U.S. permission to try the American soldiers in an Iraqi court. If the U.S. doesn't allow it, Mahmoud says he will try them in absentia. To get support for trying soldiers in Iraq, so that true justice can be done, Mahmoud say's it's important to "keep this case under the spotlight as long as possible so that it is not forgotten and the criminals are able to get away."
All the more regrettable that the U.S. media is allowing the JonBenet murder to hog the spotlight.--Alexandra Walker Thursday, August 31, 2006 1:43 PM
JonBenet Ramsey And Racism
August 31, 2006
The Gap Is Getting Wider
August 29, 2006
Katherine Harris And 'Just Us' Moments
August 28, 2006
Tortured And Innocent
August 25, 2006
What Reich Gets Wrong
August 24, 2006
MORE ON MAHDI MILITIA - IRAQ'S KILLING FIELDS
Iraqi hospitals are war's new 'killing fields'
Medical sites targeted by Shiite militiamen

By Amit R. Paley

BAGHDAD - In a city with few real refuges from sectarian violence -- not government offices, not military bases, not even mosques -- one place always emerged as a safe haven: hospitals.
So Mounthir Abbas Saud, whose right arm and jaw were ripped off when a car bomb exploded six months ago, must have thought the worst was over when he arrived at Ibn al-Nafis Hospital, a major medical center here.
Instead, it had just begun. A few days into his recovery at the facility, armed Shiite Muslim militiamen dragged the 43-year-old Sunni mason down the hallway floor, snapping intravenous needles and a breathing tube out of his body, and later riddled his body with bullets, family members said.
Authorities say it was not an isolated incident. In Baghdad these days, not even the hospitals are safe. In growing numbers, sick and wounded Sunnis have been abducted from public hospitals operated by Iraq's Shiite-run Health Ministry and later killed, according to patients, families of victims, doctors and government officials.
As a result, more and more Iraqis are avoiding hospitals, making it even harder to preserve life in a city where death is seemingly everywhere. Gunshot victims are now being treated by nurses in makeshift emergency rooms set up in homes. Women giving birth are smuggled out of Baghdad and into clinics in safer provinces.
In most cases, family members and hospital workers said, the motive for the abductions appeared to be nothing more than religious affiliation. Because public hospitals here are controlled by Shiites, the killings have raised questions about whether hospital staff have allowed Shiite death squads into their facilities to slaughter Sunni Arabs.
'Prefer now to die'"We would prefer now to die instead of going to the hospitals," said Abu Nasr, 25, a Sunni cousin of Saud and former security guard from al-Madaan, a Baghdad suburb. "I will never go back to one. Never. The hospitals have become killing fields."
Three Health Ministry officials, who spoke on condition of anonymity for fear of being killed for discussing such topics publicly, confirmed that Shiite militias have targeted Sunnis inside hospitals. Adel Muhsin Abdullah, the ministry's inspector general, said his investigations into complaints of hospital abductions have yielded no conclusive evidence. "But I don't deny that it may have happened," he said.
According to patients and families of victims, the primary group kidnapping Sunnis from hospitals is the Mahdi Army, a militia controlled by anti-American Shiite cleric Moqtada al-Sadr that has infiltrated the Iraqi security forces and several government ministries. The minister of health, Ali al-Shimari, is a member of Sadr's political movement. In Baghdad today, it is often impossible to tell whether someone is a government official, a militia member or, as is often the case, both.
"When their uniforms are off, they are Sadr people," said Abu Mahdi, another of Saud's cousins. "When their uniforms are on, they are Ministry of Interior or Ministry of Health people."
Abdullah said only a small percentage of the Health Ministry's 30,000 employees are known members of the Mahdi Army. But he acknowledged that militia membership among personnel in the agency's 15,000-member security force might be much higher.
"I have no way of knowing if they are related to Sadr or not," Abdullah said. "If there is no criminal record, we hire them."
Sunnis' increasing suspicion of hospital workers is perhaps the most vivid illustration of their widespread distrust of the Shiite-led government. Suhaib al-Obeidi, 35, a supermarket owner from the heavily Sunni district of Adamiyah, said he lost his final ounce of confidence in the government during a brush with death in a hospital two weeks ago.
On a quiet weekday morning, as Obeidi unloaded canned chicken and Pepsi from a van and into his store, a gunfight broke out on the street and a spray of bullets struck him, he said -- first in his right shoulder, then in his back. As he tried to crawl away, another bored into his leg. A friend shoved his bleeding body into a taxi and took him to nearby al-Nuuman Hospital.
But when they arrived, a friendly doctor warned them that the Mahdi Army was coming to arrest Sunnis, Obeidi said. So they sneaked out to another hospital, Medical City in the Bab al -Muadam district, to get treatment.
'Tell me where you live!'"Tell me where you live!" a nurse at Medical City snapped at the arriving patients, Obeidi recalled, as the staff moved residents of mainly Sunni areas into a separate room.
A few moments later, he saw Mahdi Army troops handcuff five Sunni men who were donating blood -- including the friend who had brought him to the hospital -- and haul them out of the hospital, Obeidi said. A Sunni doctor ran up to him and said he would be killed unless he fled immediately.
Wearing only underwear and some bandages the doctor had applied to his wounds, Obeidi escaped in a taxi to the home of his in-laws in the upscale Mansour district. He lay in bed for an hour as he waited for the Sunni doctor to follow him from the hospital. The bed was drenched in so much blood that his family later dumped it in the trash.
"You were only a few minutes away from death," the doctor said when he arrived at the home an hour later. The doctor, one of the few Sunnis at Medical City, asked that his name not be used because he felt it would further endanger his life.
Inside an illegal clinic in a dingy apartment building, the doctor operated on Obeidi for seven hours. But Obeidi hasn't been able to get any follow-up treatment; he has vowed never to set foot in a hospital again, even if he is mortally wounded or deathly ill.
"I'd rather go to the pharmacy and take random simple medicine," he said.
The reluctance of Sunnis to enter hospitals is making it increasingly difficult to assess the number of casualties caused by sectarian violence. During a recent attack on Shiite pilgrims, a top Sunni political leader accused the Shiite-led government of ignoring large numbers of Sunnis who he said were also killed and wounded in the clash, though he was unable to offer even a rough estimate of the Sunni casualties.
"The situation is so bad that people are just treated inside their homes after being attacked by the Shia militias," said the official, Alaa Makki, a leader of the Iraqi Islamic Party, part of the largest Sunni bloc in parliament. "The miserable fact is that most of the hospitals are controlled by these militias."
Qasim Yahya, a spokesman for the health minister, said he had never heard accusations that Sunnis have been taken from hospitals by Shiite militias or Iraqi security forces.
'We treat all victims'"We are the Health Ministry for all of Iraq. Not for Sunnis, not for Shiites. For everyone," Yahya said. "If a car bomb explosion takes place, do we ask who is Sunni or Shiite? No. We treat all victims, regardless of who they are or what sect they are."
Sahib al-Amiri, a leader in the Sadr movement, said: "These things that are being said in the Baghdad street are untrue. The Mahdi Army's only role is to fight the Sunni insurgents and protect the Shiites."
But the relatives of Sunni hospital patients tell a different story. In the case of Mounthir Abbas Saud, a trip to a hospital set off a chain of events that sparked a still-ongoing six-month-old drama in which two of his cousins are dead and two more are missing.
It started with cigarettes. As Saud strolled down a street in the Karrada district on Feb. 27 to buy a pack, a powerful car bomb wrenched his right arm off his body, ripped off much of his face and sprayed shrapnel into his lower intestines.
His prognosis was grim. Saud could breathe only with a tube that needed to be cleaned several times an hour. His family flocked to Ibn al-Nafis to watch over him.
Two weeks later, as Saud's cousin Hazim Aboud Saud returned to the hospital after a trip to buy medication for his wounded relative, he saw the facility surrounded by militiamen carrying machine guns, the family said. He watched as the gunmen removed the still severely wounded cousin from the building -- just dragging him on the ground instead of using a stretcher, his family said. The militia members loaded Saud, his brother Khodair and a cousin, Adil Aboud Saud, into an ambulance and drove away.
"They were screaming, 'We haven't done anything wrong! Why are you doing this?' " said Abu Nasr. "They begged the men to at least take care of my wounded cousin properly."
A few days later, Mounthir's bullet-riddled body was discovered in Sadr City, a Shiite slum controlled by the Mahdi Army. His mouth was stuffed with dirt.
When militiamen discovered that one of the cousins, Hazim Saud, a 32-year-old taxi driver, had witnessed the abductions, they quickly kidnapped him, his family said. His body was found March 27 with his hands -- broken and blue from apparent beatings -- bound behind his back and a plastic bag over his head. The death certificate said he had been suffocated.
But the family held out hope that the two men seized with Mounthir Saud -- Khodair and Adil Saud -- were still alive. When another cousin, Haithem Ali Abbas, a judge in Baghdad, received a call from the Shiite-controlled Interior Ministry that they had been located, he hurried to the ministry's headquarters to pick them up. He was shot to death by unknown gunmen shortly after he arrived.
The suffering extends even to those who now wouldn't dare enter a hospital. Abu Youssef, a cousin of Mounthir Saud who has a pea-size tumor in his right foot, now walks with a limp and acute pain because he is petrified to see a doctor. Another relative with a condition that causes overproduction of blood cells won't go for his normal treatments anymore.
'All we want is security and safety'On a recent weekday morning, Abu Nasr sat in a quiet restaurant in central Baghdad and pulled out a crumpled envelope filled with death certificates and photographs of his recently killed relatives. Sighing heavily and staring frequently at the dirty ground, he said he prayed that someone would rescue the country from the sectarian violence that is ravaging it.
"We don't care whether the government is Shiite, Sunni, American or Iranian. All we want is security and safety," he said. "But no one in the government represents that now."
When asked whether Iraq has already descended into civil war, he said: "Of course. All the Shiites want to do is kill all the Sunnis."
"What is going to happen to us?" he said as he clutched a tiny photo of his dead cousin Mounthir. "What is going to happen to this country?"

Special correspondent Saad Sarhan in Najaf and other Washington Post staff in Iraq contributed to this report.
© 2006 The Washington Post Company

Friday, August 25, 2006
DIVIDE AND CONQUER?? Mahdi Militia
Mahdi Militia - Iraqi killers in sectarian violence. Cowards hide behind masks like the KKK.
Dismembering the body politic in Iraq
Is sectarian violence a US plot to break up Iraq? A tried and true method utilized by our government for several decades.
************************************************************************
Mahdi Army brings slaughter to the streets
'We don't need a verdict,' one commander in feared Iraq militia says
Wathiq Khuzaie / Getty Images file
Members of Shiite Muslim leader Moqtada al-Sadr's Mahdi Army parade in Baghdad. The militia acknowledges its part in sectarian violence that has killed more than 10,400 Iraqis.
• Mahdi Army brings slaughter to the streets
Second in a series
By Ellen Knickmeyer
Updated: 2:34 a.m. CT Aug 25, 2006
BAGHDAD - In a grungy restaurant with plastic tables in central Baghdad, the young Mahdi Army commander was staring earnestly. His beard was closely cropped around his jaw, his face otherwise cleanshaven. The sleeves of his yellow shirt were rolled down to the wrists despite the intense late-afternoon heat. He spoke matter-of-factly: Sunni Arab fighters suspected of attacking Shiite Muslims had no claim to mercy, no need of a trial.
"These cases do not need to go back to the religious courts," said the commander, who sat elbow to elbow with a fellow fighter in a short-sleeved, striped shirt. Neither displayed weapons. "Our constitution, the Koran, dictates killing for those who kill."
His comments offered a rare acknowledgment of the role of the Mahdi Army in the sectarian bloodletting that has killed more than 10,400 Iraqis in recent months. The Mahdi Army is the militia of Shiite cleric Moqtada al-Sadr, now one of the most powerful figures in the country.
Defending brutal tactics The death squads that carry out the extrajudicial killings are widely feared but mysterious. Often, the only evidence is the bodies discovered in the streets. Several commanders in the Mahdi Army said in interviews that they act independently of the Shiite religious courts that have taken root here, meting out street justice on their own with what they believe to be the authorization of Sadr's organization and under the mantle of Islam.
getCSS("3176006")
•
More Iraq news
"You can find in any religion the right of self-defense," said another commander, senior enough to be referred to as the Sheik, who was interviewed separately by telephone. Like the others, he lives and works in Sadr City, a trash-strewn, eight-square-mile district of east Baghdad that is home to more than 2 million Shiites. They spoke on condition that their names not be revealed and that specific areas of Sadr City under their control not be identified.
"The takfiris , the ones who kill, they should be killed," said the Sheik, using a term commonly employed by Shiites for violent Sunni extremists. "Also the Saddamists. Whose hands are stained with blood, they are sentenced to death."
"This is part of defending yourself," the commander said. "This is a ready-made verdict -- we don't need any verdict."
A new force in the streetsBefore Feb. 22, when the bombing of a Shiite shrine in Samarra unleashed a wave of sectarian killing and retribution, U.S. authorities and others believed the primary force behind Shiite death squads was the Badr Brigade, the militia of another large Shiite organization, the Supreme Council for the Islamic Revolution in Iraq. But since the bombing, the Mahdi Army appears to have taken the lead in extrajudicial trials and executions, according to Joost Hiltermann, a project director in Jordan for the Brussels-based International Crisis Group.
For suspected enemies taken by the Mahdi Army, the outcome is swift, with guilt and punishment already determined, the commanders said.
"If we catch any of them, the takfiris, Saddamists, bombers, we don't hand them over to police. He could be freed the next day," the Sheik said.
The captured men get a rapid interrogation, he added. They are asked, "How do you come here? Who is working with you? Which organization is supporting you?"
"We get a full confession," he said. "Once we do, we know what to do with them."
Related story
WashPost: 'Shiite giant' extends its reach
U.S. generals: Violence down in Baghdad
A widow's storyIn a darkened living room in a predominantly Sunni neighborhood of Baghdad, the widow of a retired army officer -- a Sunni allegedly taken by the Mahdi Army after the Samarra bombing -- recounted the last hours of her husband's life, stopping her account only to call aloud to God for revenge.
Gunmen from outside the neighborhood surrounded the mosque where her husband and other men were at late-afternoon prayer, she said. It was Feb. 23, the day after the shrine bombing. The armed strangers were wearing black clothes of the type then worn by the Mahdi Army. Sadr later ordered his fighters to discard the uniform, saying rivals were using it to commit killings in the guise of the Mahdi Army.
The gunmen took her husband and the other men to a police station in the Habibiya neighborhood of Sadr City, the black-clad widow said, surrounded by her daughters and granddaughters. Women of the neighborhood gathered in another room to pay their respects to the bereaved family. Some of the men were released, surviving to tell what happened. They recalled that her husband and three other retired officers from Saddam Hussein's military were subjected to a one-hour hearing.
"The trial was held in public, at 6 a.m., on Friday," she said. "At 10 a.m., they called us to tell us to pick the body up from the morgue."
Living in fearAs directed, male relatives retrieved her husband's body from the Baghdad morgue. The corpse bore bullet holes in the face and chest, with both hands still cuffed behind the back.
Fearful despite her anger, she refused to say who she thought killed her husband. An 8-year-old granddaughter whispered the answer into her ear: "The Mahdi Army."
"Darling," the widow scolded, frowning at the child to be silent.
Asked about the Mahdi Army's role in the surge of killings immediately after the Samarra mosque bombing, the Mahdi Army commander in short sleeves at the restaurant frowned, and answered carefully. "Terrorists" were at work then, he said, using a term employed by Shiites for Sunni insurgents. "There was an immediate need to move and contain these groups," he said.
Grisly discoveriesThousands of bodies turned up on the streets and vacant lots of Baghdad in the months after the Samarra bombing, found by U.S. Army patrols, Iraqi forces, passersby and families of the dead. Unlike earlier in the conflict, when the biggest share of victims were killed by the bombs of Sunni insurgents, these corpses were found shot to death, often bearing signs of torture and with their hands still bound. Shiite militias were blamed for many of these deaths.
The Mahdi Army commanders who were interviewed balked at detailing how many people the militia may have killed, and how. American forces, by contrast, saw nothing but the end results.
One small unit alone, made up of roughly two dozen Americans helping train the Iraqi army in Sadr City, happened upon more than 200 bodies this year along roads on the edges of Sadr City, said 1st Lt. Zeroy Lawson, the unit's intelligence officer.
Witnesses and residents of Sadr City told the Americans that the victims had been brought from all over Baghdad, said Lawson and Capt. Troy Wayman, an officer in the same squad. Victims typically had their shoes removed and their hands bound, Lawson said, and were executed in public. The Americans said they suspect that the women they found dead, like the men found with their genitals mutilated, were judged guilty of extramarital sex.
Lawson and Wayman offered several examples. One was a female worker at a Sadr City clinic that Mahdi Army members believed was a brothel. The militiamen warned the women there to shut the place down, pistol-whipped them in public and then shot the worker dead on the street, the two Americans said.
In another case, Lawson spotted the unmoving form of a paunchy man in a checked shirt by the side of the road. Residents told Lawson that the man, a Sunni, had been taken from his home in Mansour, an affluent neighborhood of Sunnis, Shiites and Christians in central Baghdad. Accused of conspiring to drive Shiites from their homes, the Sunni man had been brought to Sadr City and shot dead where he now lay, witnesses told the Americans.
Kidnapped over boozeIn late spring, Wayman recalled, the Americans in Sadr City happened upon uniformed Iraqi security forces clustered around the body of an Iraqi man. Gunmen had shot the man dead seconds before, then sped off when the Iraqi and U.S. forces happened by, Wayman said.
Americans traced the killers' vehicle to a nearby police station, where they found two grateful captives inside. The men were Christians who told Wayman they worked at a store elsewhere in Baghdad that sold alcohol. Gunmen had visited the shop to tell the men that alcohol was forbidden by the Koran and that they must shut down. When the two refused, they told Wayman, the gunmen stuffed them into a car at gunpoint and brought them to a house in Sadr City.
A Shiite cleric visited the two Christians at the house, they told Wayman. The cleric demanded that the captives convert to Islam and, when they refused, informed them that alcohol was forbidden by Islam.
They would be punished, the cleric said, but he did not specify how. The captives said they believed they were second and third in line for execution, after the man who was found in the street.
Mahdi Army commanders interviewed uniformly denied that they kill people for selling alcohol. The Mahdi Army only warns liquor vendors, increasingly strongly, they said. If the vendors still refuse to stop selling, the Mahdi Army "beats them lightly, in accordance with the Koran," the commander known as the Sheik said.
'They terrorize people'Lawson, the intelligence officer, credits the Mahdi Army with an intelligence operation that has become skilled at feeding bad information to Americans about the militia's activities. But U.S. military officials say they know enough to condemn much of what the Mahdi Army does.
"I have no doubt . . . they hold trial courts and execute people," said Lt. Col. Mark Meadows, commander of a cavalry regiment with the U.S. Army's 10th Mountain Division. Meadows's men oversaw Shula, a northern Baghdad neighborhood under Sadr's control, at the time of the Samarra bombing. The Mahdi Army "is probably the largest, most aggressive militia in this country," Meadows said. "They are a terrorist organization. They terrorize people."
But Iraqi and U.S. security forces are often left as puzzled spectators in areas under the Mahdi Army's jurisdiction.
On patrol early one morning, Wayman and his convoy pulled over at the telltale sign of a group of Iraqi police gathered by the side of a road in northern Sadr City, eyes cast down.
The police officers made room for Wayman, who looked down at an Iraqi girl lying on her side. She appeared to be no more than 15. The morning light bathed her face, and her hands curled gently to her mouth. Wrapped in a blanket, she looked asleep, except for two bursts of pink flesh from bullet wounds in her back.
Neither American nor Iraqi forces had any inclination to investigate what had happened to the teenager.
"Who knows?" one of the Iraqi policeman said, preparing to bundle up the body. Wayman got back into his Humvee, and the Americans drove on.
© 2006 The Washington Post Company
Looking Into the Face of War - slide show
Click on url to access slide show.
---
Reuters.com - Israel attacks convoy fleeing south Lebanon - Fri Aug 11, 2006 5:11 PM ET
Convoy of refugees attacked by Israelis
Lebanese soldier wounded in attack on convoy by Israelis
Personal Message:
Israeli terrorism and war crimes. Israel has been accused numerous times of targeting civilian convoys of refugees. This convoy reportedly was escorted by 2 UN Peacekeeper vehicles. Note that the Lebanese military is not affiliated with Hezbollah and has not been involved in the war with Israel. Their role has been reserved for humanitarian actions.
Israel attacks convoy fleeing south Lebanon
Fri Aug 11, 2006 5:11 PM ET



BEIRUT (Reuters) - Israeli aircraft fired rockets at a convoy of hundreds of cars carrying people fleeing south Lebanon on Friday, killing at least six people and wounding 30, witnesses and rescue workers said.

They said the convoy that had left the Israeli-occupied town of Marjayoun earlier in the day was targeted by at least one drone near the wine-making village of Kefraya in the eastern Bekaa Valley.

"The night sky suddenly lit and we heard an explosion toward the leading cars of the convoy. I first thought it was a blown tire," said Reuters reporter Karamallah Daher, who was in the convoy.

"Cars sped in every direction and some crashed into ditches near the road," said Daher, who counted five rockets.

Rescue workers said at least six people were killed.

The Israeli army said it was not aware of any attack on a convoy and was checking the report.

About 3,000 civilians and 350 Lebanese soldiers and policemen had left the town in the large convoy a day after Israeli forces seized the area.

Several military and civilian cars were destroyed in the attack. Most of the casualties were civilians, witnesses said.

The convoy broke up with drivers heading into villages in the area to hide.

The Lebanese security men had been evacuated from their Marjayoun barracks by U.N. peacekeepers after high-level contacts between Lebanese authorities and world powers to pressure Israel to let them leave, officials said.

The convoy was delayed because all roads in the area had been destroyed or blocked, U.N. spokesman Milos Strugar said.

Preparations to evacuate the Lebanese force stationed in the area after Israeli troops occupied Marjayoun and nearby Qlaia alarmed civilians and prompted them to leave, residents said.

Israeli forces pushed into the area on Thursday as part of a month-old campaign to drive Hizbollah guerrillas away from the border and to stop rockets attacks into northern Israel.

Fighting raged in other sectors of south Lebanon, but there were no apparent attempts by Israeli forces, in places some 10 km (six miles) into south Lebanon, to push deeper.

Hizbollah said its guerrillas killed and wounded several Israeli soldiers in a number of ambushes, mainly near the villages of Qantara and Rshaf.

Dubai-based Al Arabiya television reported one Israeli soldier was killed and one badly wounded in the fighting. The Israeli army had no immediate comment.

Israeli air strikes across Lebanon killed 22 people on Friday while Hizbollah rockets into northern Israel wounded seven people.
---
UN led Refugee Convoy fired upon by Israelis
1 Dead in Israeli Attack on Refugees :An Israeli drone fired at a convoy fleeing attacks in southern Lebanon, killing at least one refugee and wounding others, witnesses and hospital officials said. http://www.forbes.com/technology/feeds/ap/2006/08/11/ap2944428.html


Israel's attack on convoy a 'mistake"

More than 500 vehicles left the town of Marjayoun heading north

Israel has admitted that it was "mistaken" in attacking a convoy of hundreds of cars carrying people fleeing the fighting in southern Lebanon.
At least seven people were killed and 36 wounded when an unmanned Israeli aircraft fired on the convoy of more than 500 vehicles.
The Israeli army confirmed it had carried out an air strike on the convoy, saying it had acted on the mistaken suspicion that Hezbollah guerrillas were smuggling weapons in the vehicles. "The attack was carried out based on a suspicion. It was found to be incorrect," an army spokeswoman said.
The Israeli army said it had not granted permission for the convoy to travel as it was too dangerous.
The attack was near the Bekaa Valley town of Chtaura, about 50km north of the Litani River below which Israel had warned it may attack any vehicle on the roads.
350 Lebanese troops were travelling wth the convoy The Israeli army said the convoy was on a route that is often used by Hezbollah to transport weapons to the south - the convoy was heading north.
About 3,000 civilians and 350 Lebanese soldiers and policemen left the mainly Christian town of Marjayoun in the convoy a day after Israeli forces seized control of the area.
Witnesses said most of the victims were civilians.
One of the dead was a Red Cross worker who went to help people injured in the initial strikes.
Agencies_______________________________________________________
Why Democracies evolve into Dictatorships By James Cooke Liberal commentators continue to respond with hysterics or dumfoundedness at the ability of Conservatives to destroy civil liberties while thus far waging three preemptive wars (yes Lebanon is a U.S. war). It should have been clear by now— with the media and Democrats suppressing or supporting the most blatant atrocities engineered by the Republicans— that larger forces are at play. http://www.informationclearinghouse.info/article14605.htm
© Copyright Reuters 2006All rights reserved.
This Is The Face of Terror - Israeli War Crimes
Hitler and Bush - Sound familiar ??
YouTube™ – Broadcast Yourself
Lebanon - Israeli atrocities
Lebanon
strike back
. Harold Pinter, Nobel Peace Prize Acceptance Speech, 2005
Cost of the War in Iraq

(JavaScript Error)
Contributors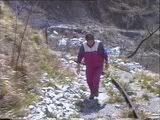 Links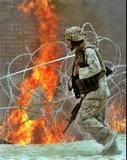 Afghan News Sites
Cost of Afghanistan War
Al Qaeda -Women's Role in Jihad
Israelis, Hamas Negotiate For Prisoner Swap
twisted propaganda
Gaza Strip-One family's desperation - video
bush's torture policy
Israeli Soldiers Speak out
Index - Uruknet Publications
Israeli Torture of Palestinian Detainees (and othe...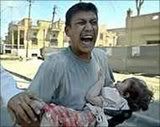 archives